He is fighting to return to a normal life
On the 18th of August 2017, Pascal Fumeaux's life see-saws in a couple of seconds. While on duty, the head of the municipal police in Conthey, was involved in a motorbike accident which results in him losing his left leg.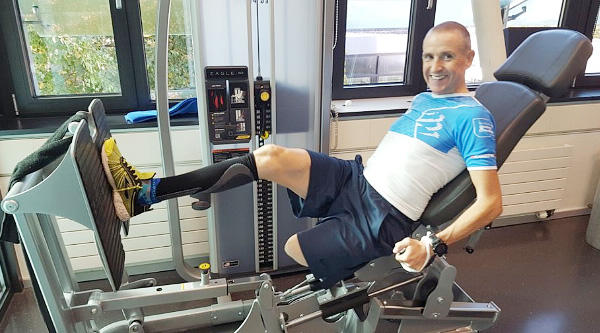 Following the amputation, a long and hard jouney awaited him in hospital with numerous surgical operations and a long period of rehabilitation at the Clinique romande de réadaptation. Pascal Fumeaux's route, as a battle-hardened athlete is characterised by his courage and selflessness, with a great big dose of optimism. You can find here the article published in « Le Matin » where the journalist meets up with Pascal Fumeaux, who is fighting to find an as normal life as possible. You can also watch the video of one of Pascal Fumeaux's training sessions with his personal coach.
Article from the matin

---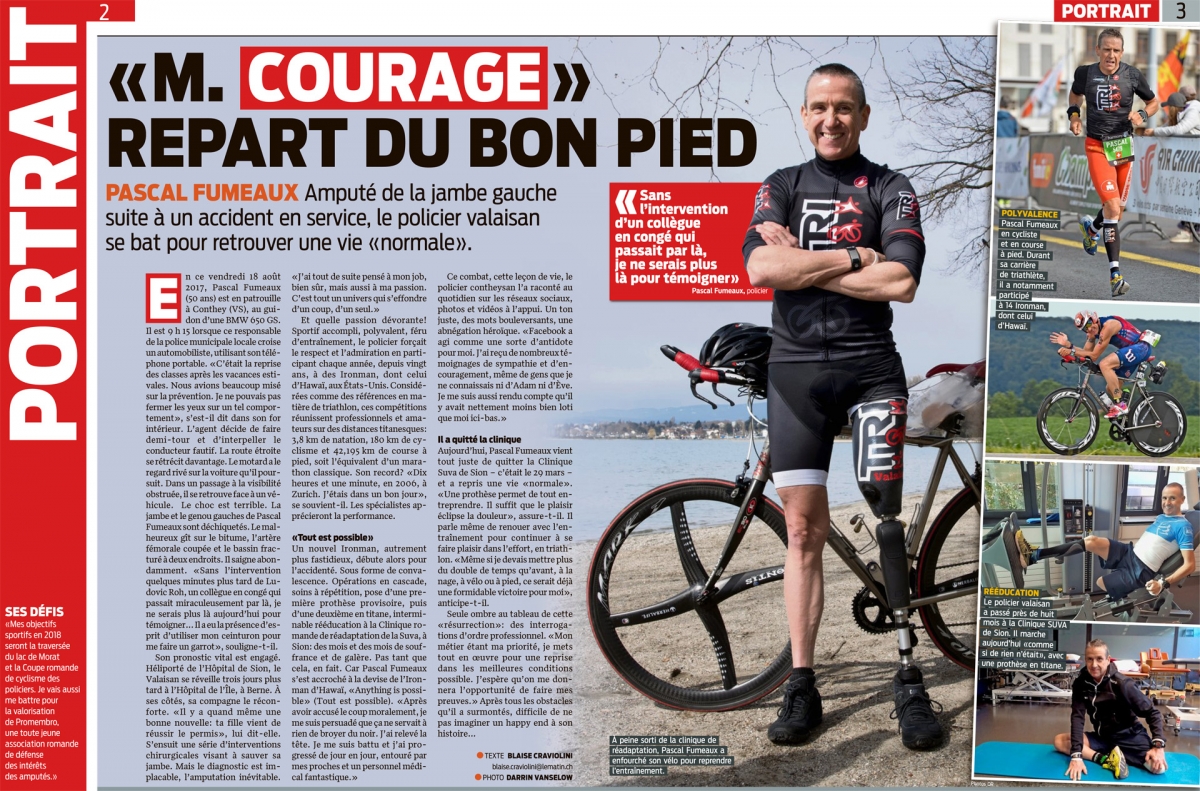 Training session with his coach

---