Roadworks on the Avenue Grand-Champsec
Online since 03.03.2021
The construction of Sion's remote controlled heating system (CAD) is continuing and is entering a new phase on the Avenue du Grand-Champsec from the 15th of March 2021, for a period of approximately 9 months.
Traffic disruptions are necessary, but access to the hospital site and thus to the Clinique romande de réadaptation will be guaranteed throughout the construction period. The work has begun in the area of the roundabout and the Hôpital du Valais car park, and will then progressively continue southwards along Avenue du Grand-Champsec, ending at the Ibis Hotel.
During this phase of the project, unidirectional traffic from north to south is set up on the Avenue Grand-Champsec and a diversion is proposed via the Chippis and Hérens roads to access the hospital site.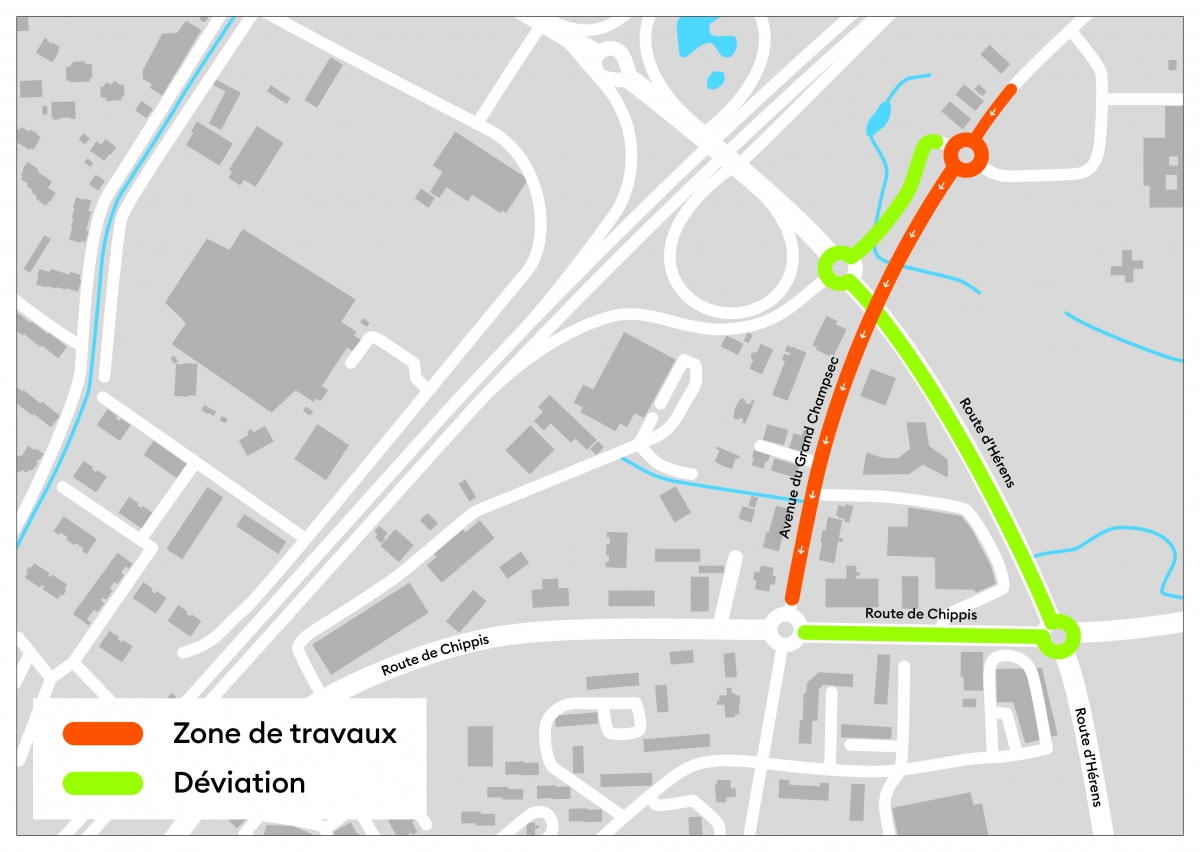 There are no special restrictions for leaving the site. A special arrangement for pedestrians and bicycles has also been put in place to ensure a smooth and safe flow of traffic for all users.
Further information