Leisure activities
Our arts and crafts workshop invite you to join them. Here, they can help you learn to draw, to paint, to make pottery, to do woodwork and to make decorations.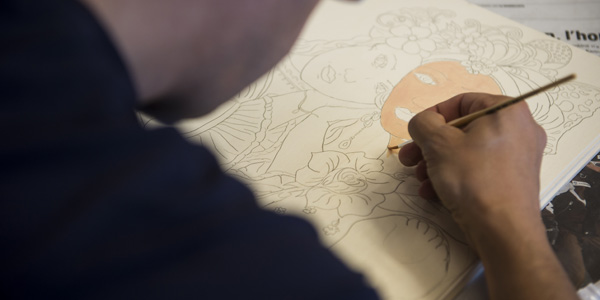 Snooker, table tennis, mini golf, petanque, table football as well as numerous board games are available.
Our leisure activities and entertainments staff organise home cinema and special evenings. Games involving money are not allowed within the clinic. Close by the town of Sion with its attractions and leisure activities, also offer you a wide choice of opportunities.
You can also make the most of the surrounding countryside to take a little stroll.