Professional rehabilitation
The professional rehabilitation department takes patients into care extremely quickly in order to foresee a return to work via new training or reorientation and by participating in various workshops.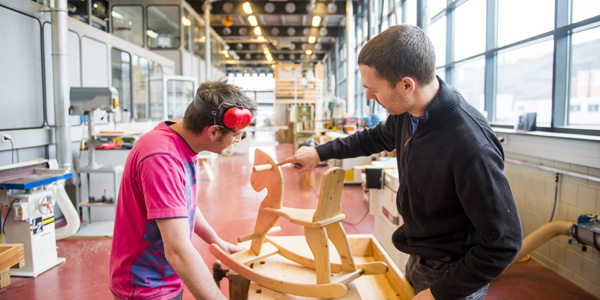 To find solutions to these problems, the CRR has introduced professional rehabilitation into its procedures. As soon as the patients' condition allows it, they are given an adapted job, followed by a socioprofessional supervisor, within the workshops of the CRR. This positive confrontation will allow them to return to a normal professional situation or at least help them gain in confidence for the future.
Sometimes it is not possible to return to a previous position, and it is with these professional workshops that patients and orientation psychologists can initiate future re-integration projects within a new profession.