Faith and rehabilitation
Online since 02.03.2018
Each patient having suffered an accident has his own opinion as to how his condition is improving. His faith and/or beliefs can greatly influence the healing procedure. How?
The daily newspaper 24 Heures focusses on this aspect and meets some specialists from the Clinique romande de réadaptation, as well as a patient who talks about his experience in striving to regain his place within society.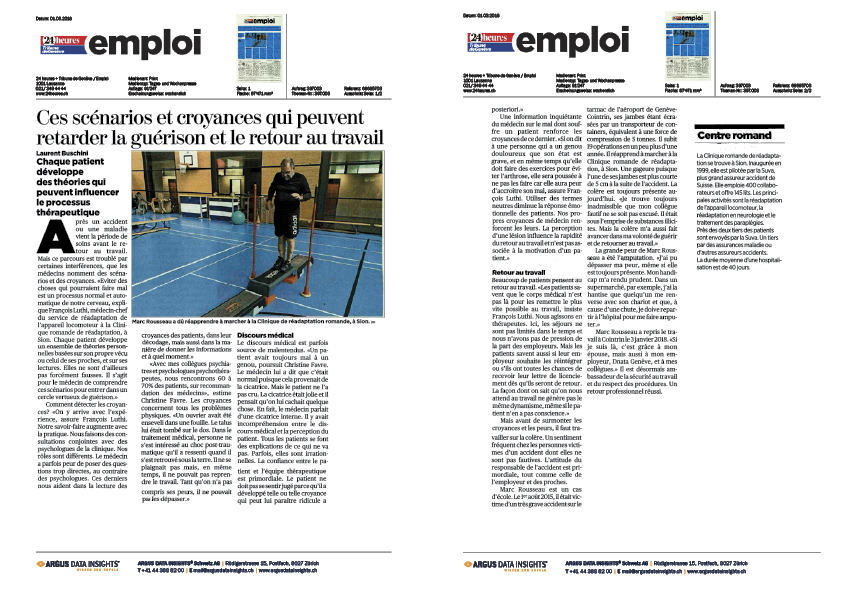 You can also find a second article, form the Geneva airport magazine TarMag, which interviews this same patient, head machine operator of a company working on Geneva Airport's tarmac. A remarkable experience of corage and self denial.