The PDG 2016 : Public conference at the CRR
The Swiss Olympic Medical Center at the CRR is organising a public conference, Monday the 22nd of February 2016 at 19h, to unveil, in an interactive manner, the most important and crucial details in the preparation for the Patrouille des Glaciers. Sign-up now !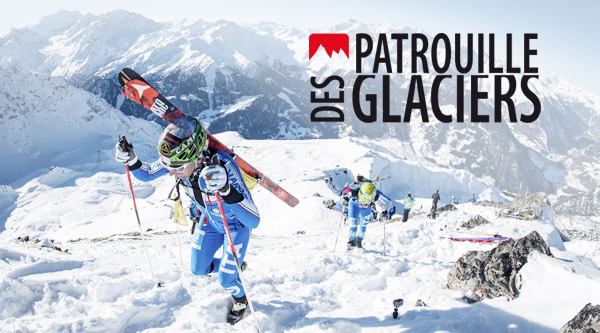 When setting out on preparing a competition such as the Patrouille des Glaciers, some participants may fear that they do not have the capacity to take on such a competition. To ensure the best possible chances of success, they invest an enormous amount of time and energy into their training and are always in search of some good and sound advice.
Flyer of the conference
---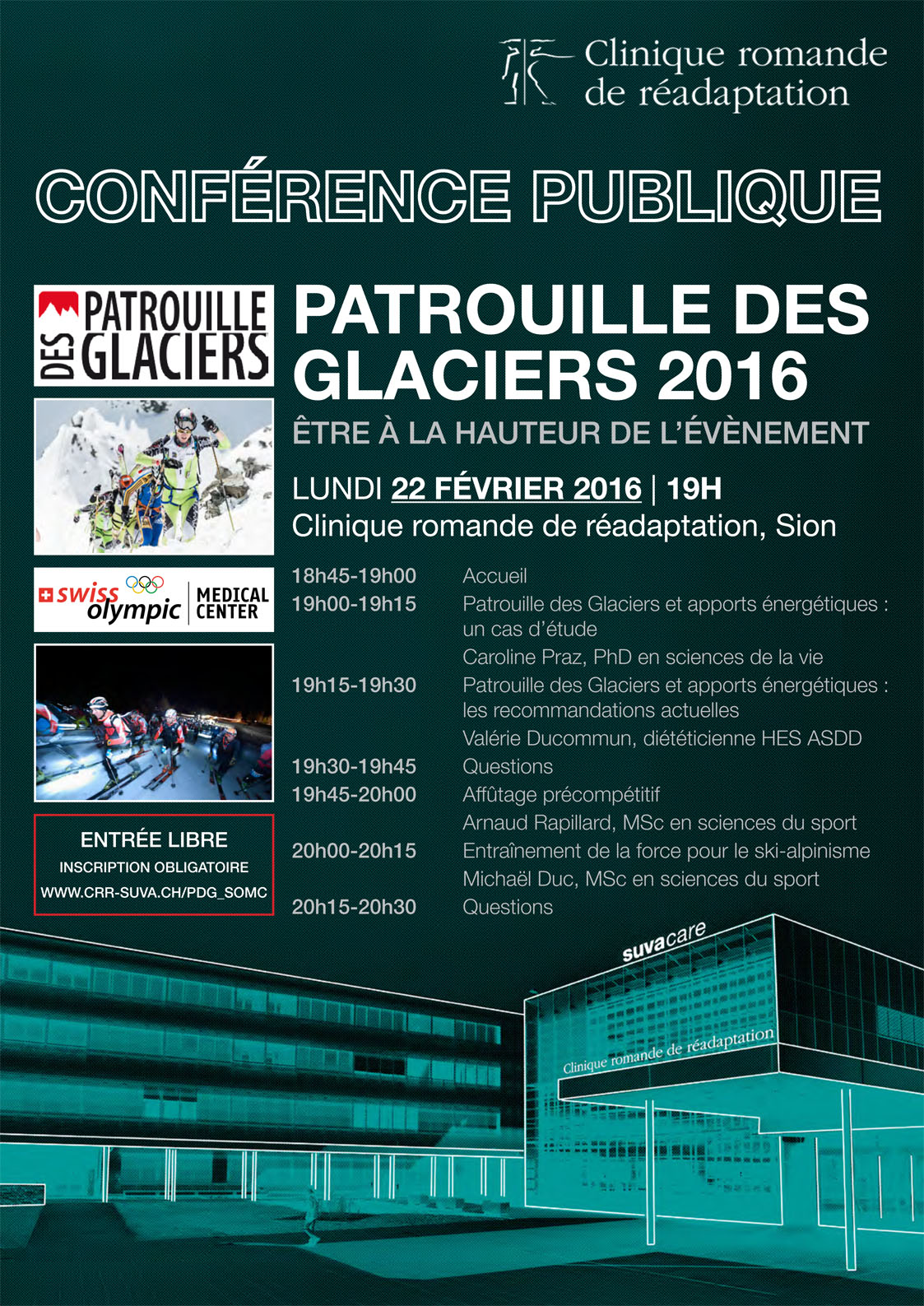 Présentations de cette soirée

---
Patrouille des Glaciers et apports énergétiques, un cas d'étude

Caroline Praz, PhD en sciences de la vie
---
Patrouille des Glaciers et apports énergétiques, les recommandations actuelles

Valérie Ducommun, diététicienne HES ASDD
---
Affûtage précompétitif

Arnaud Rapillard, MSc en sciences du sport
---
Entraînement de la force pour le ski-alpinisme

Michäel Duc, MSc en sciences du sport