The CRR at the World Cup in Russia 2018
Online since 28.05.2018
The Clinique romande de réadaptation (CRR) is pleased to count on, within its team, the Swiss National Football team's doctor.
In fact, Dr Pierre-Etienne Fournier, head physician of the sports medicine department of the CRR, is since October 2016, one of two doctors following the Nati. This position contributes to strengthening the image of high quality within the CRR, and consists of well earned recognition for the work carried out by Dr Fournier and the staff of the sports medicine department, labelled as a Swiss Olympic Medical Center.
With just a few days to go before the announcement of the 23 players selected, the Nati met in Lugano. The Nouvelliste met Dr Fournier, accompanied by another Valaisan, the physiothrrapist Nicolas Mathieu, who is also a member of staff going to Russia. You can find the article which appeared on Monday the 28th 2018 below.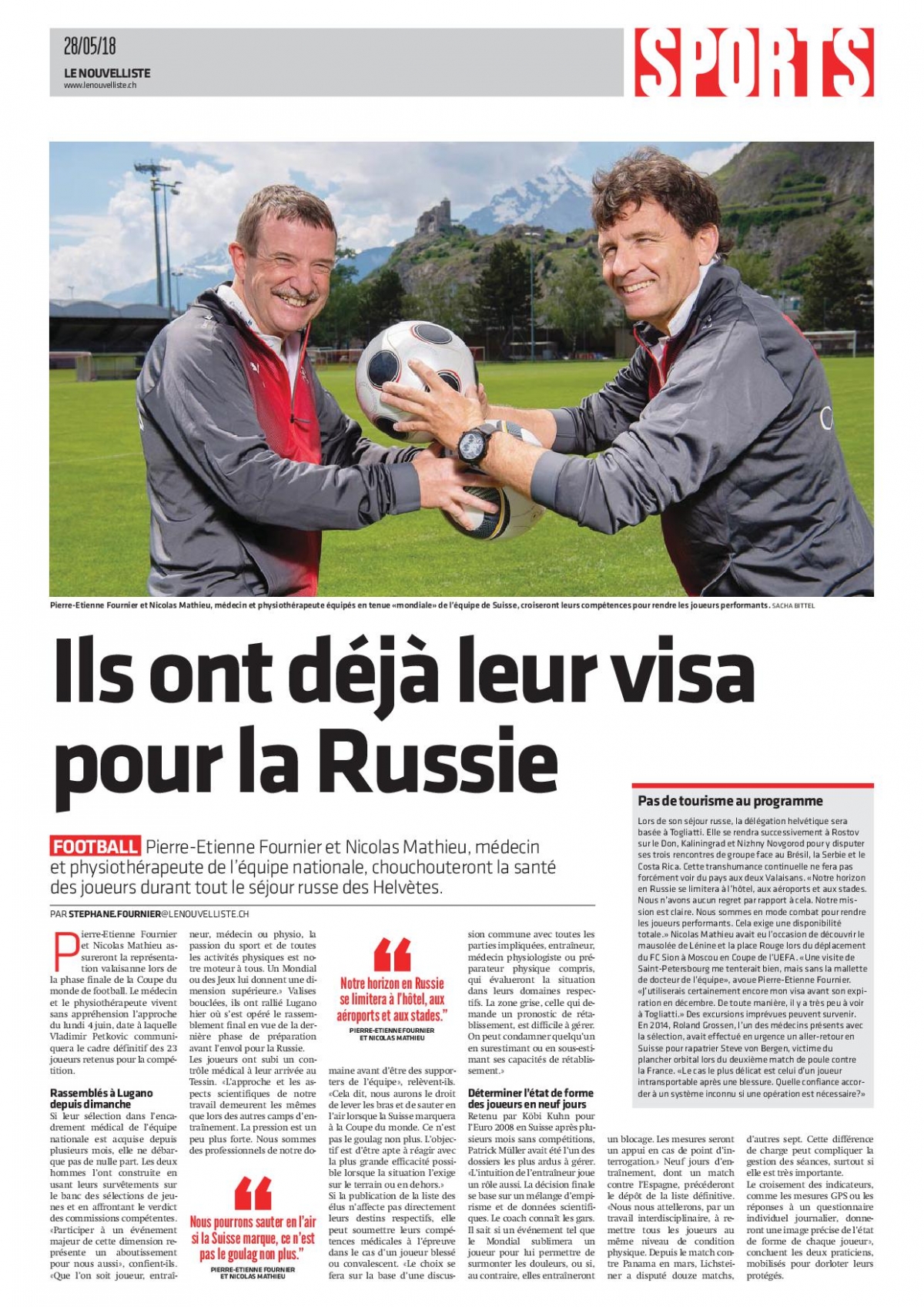 Linked to this page