And suddenly… everything is turned upside-down !
Online since 22.06.2018
Life can sometimes be turned upside-down in just a couple of seconds. The Suva met 2 accident victims who tell us their story.
Below you can watch a video about Arnaud Hardy, a former Clinique romande de réadaptation (CRR) patient. In August 2015, Arnaud Hardy had both his legs amputated after having been crushed in an auger mechanism. After a long rcovery and a rehabilitation of six months at the CRR, this family man can walk again and has began a new apprenticeship as a building draftsman.The progress which he has made has led him to finding a new professional objective and, therefore, allowed him to look foward to a great future.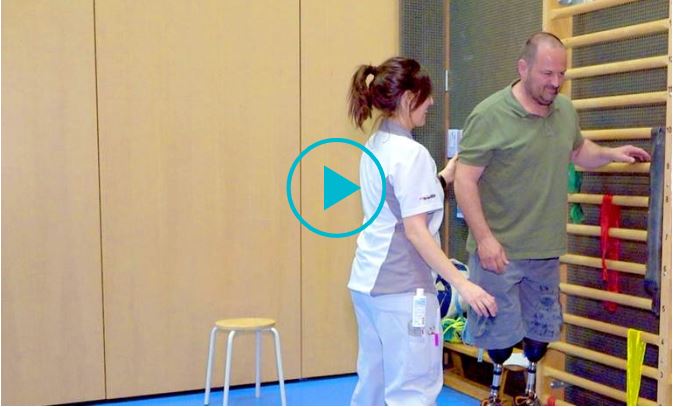 In order to care for and optimise the possibilities of re-integration of accident victims, the Suva manages two rehabilitation clinics : one in the French speaking part of Switzerland (in Sion) and the other in the German speaking part (in Bellikon). The approaches to rehabilitation are numerous and are composed of medical, therapeutic, social, psychological, technical and professional services all centred around the patients well-being. The final objective being to re-integrate these people into an active life, whether it be from a family, social or professional aspect.
For further information https://www.suva.ch/fr-ch/accident/accident/cliniques-de-readaptation